Versatility for all your needs
Due to the standard connections on the Kreon 3D scanners, All of our scanners can be used on Kreon Ace and Kreon Baces Arms, as well as almost any other CMM Arm on the market today.
We offer a range of scanners which are also compatible with CMM's, CNC machines or robots.
Blue

Laser
---
Kreon Technologies was the first to develop blue laser technology. Its main benefit being the ability to scan reflective surfaces without damaging them or using any surface preparation materials. We are the world leaders, continuously striving to provide the most efficient, high performance blue laser scanners,Solano Blue and Zephyr II Blue, at the most competitive prices.
Kreon patent
---
We have a patented system: our 3D scanners are equipped with a probe, which means that there is no need to disconnect your scanner when changing from scanning to probing and vice versa. The flexibility of our scanners saves time and ensures reliable 3D measurements.
With these intelligent software solutions, our scanners have got a brain
Auto Quality Check (AQC)
AQC enables remarkable improvement of system performance, accuracy and data output. It makes it possible to automatically control scan data quality.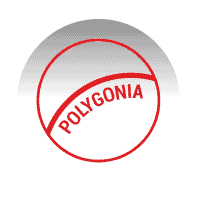 Polygonia software
Kreon Technologies offers solutions for 3D measurement with the help of Polygonia software or with a simple plug-in for almost all of the mainstream metrology software packages on today's market.
Temperature compensation
As portability and accuracy are important characteristics, Kreon products can be used both in metrology labs and workshops. Our systems are equipped with special sensors which adjust to temperature variations.
Skiron Microscribe
The Skiron™ laser is a compact scanning attachment designed specifically for MicroScribe® 6DoF digitizers.  In combination, the devices create an inexpensive and compact, yet very effective alternative to much more expensive non-contact data collection products.