CARVECO
The ArtCAM replacement is here!
Professional all-in-one 3D CNC design software solution for flexible design and manufacture. Carveco gives you the power to create truly artistic, precision products for a wide variety of applications from ornate individual pieces right through to production at scale.
2D Design
Create three-dimensional shapes from vector or bitmap artwork and use our in-built vector tools to define your toolpath operations.
Jump to section
3D Design
Relief modelling enables you to create detailed 3D artwork quickly and easily, using our intuitive design tools.
Jump to section
Manufacturing
CNC-machine your work right the first time with our flexible manufacturing tools that ensure you'll achieve your desired results.
Jump to section
2D Design
Key Features
Flexible 2D Design Tools
Begin crafting designs by working directly within Carveco™ software, whether using hand-drawn sketches or pre-drawn 2D vector artwork. Carveco™ software supports most common vector and bitmap file formats, including EPS, PDF, BMP, JPG, TIFF and GIF, and preserves all original layer information in DXF, DWG and AI files.
Total Vector Editing Control
Carveco software gives you the tools to create and edit a large variety of shapes or freehand vector curves, while intricate designs can be built-up using multiple vector layers. Join, Merge, Fillet, Trim, Offset, Wrap, Splice, Spline… Our advanced Vector Editing tools give you full control over your vector artwork, down to the node-level. Vectors are also used in the manufacturing stages to define or exclude machinable areas.
Diagnose and Correct Problem Vectors
To ensure a smooth machining process, Carveco's Vector Doctor tool identifies and rectifies troublesome loops and intersecting vectors quickly and easily. The customisable tolerance controls and ability to preserve pre-corrected artwork facilitate a truly non-destructive editing experience.
Take Bitmap Artwork to Machinable Vectors
Carveco's intuitive Bitmap to Vector tool enables you to easily convert imported bitmap images into high-quality editable vectors in a few clicks. With easily adjustable controls, use the slider to reduce the number of colours in an imported image to produce clean, defined vector boundaries or centre-lined vectors.
Easily Add Text To Your Designs
Text can be easily created, edited, manipulated and distorted to suit your design. Wrap text on any specified curve or vector path, whether open and closed. Carveco™ software supports collections of OpenType, TrueType and single-line fonts, enabling you to create a wide range of personalized products to suit your needs.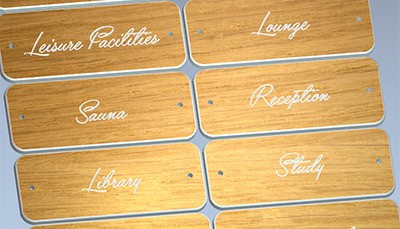 Multi-Plate: The Mail-Merge Tool for CAM
Carveco's Multi-Plate Tool enables you to automatically incorporate unique text fields from a text file or spreadsheet – directly into your designs. Ideal for personalized batch production runs, such as the manufacturing of name badges, tags or engraved serial numbered plates.
Artistic Creativity & Engineering Accuracy
Carveco™ software's 3D design tools are unique in both their power and ease-of-use. A wide variety of intuitive tools enable you to quickly craft beautifully detailed 3D pieces using flexible starting points. Intricate 3D designs can be created from scratch, built from pre-drawn vector artwork or assembled from imported triangle or surface models.
3D Design: Tools & Features
3D Relief layers
Interactive relief layers enable you to structure your design and control how different 3D elements interact with one another.
Import Options
Import a range of 2D and 3D file types including BMP, JPEG, TIFF, EPS, AI, DXF, DWG, STL, OBJ, IGES, 3DM and more.
Composite Relief
Save composite reliefs or add them to your own 3D clipart library for easy re-use in other designs and projects.
Relief Embossing
Emboss reliefs onto 3D models or transform into an embossed low-relief with additional perspective controls.
Organic Sculpting
Carveco's Sculpting tools enable you to easily build and blend areas of your artwork to give it a hand-crafted look and feel.
Creating Textures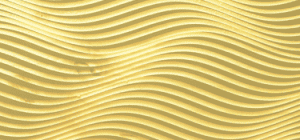 Generate geometric patterns and organic textures directly from your artwork or from the geometry of the cutting tool itself.
Texture Flow
Carveco's Texture Flow tool sweeps textures along or around a vector to create fully-controllable, organic and natural effects.
Weave Tool
Use overlapping vector patterns to automatically create a weaved relief, where intersecting vectors pass over or under each other.
3D Face Profiles
Using an imported photo, easily create a 3D face profile to add to your designs.
Smooth Relief
Perform global smoothing passes to relief layers in order to clean up low-quality imported models and shapes.
Vector Shadow
Create shadow projections on your reliefs to give the illusion of 3D within 2D designs.
Latent Image
Produce a 3D design that changes when viewed from different angles.
Angled Plane
Use interactive drag-handles to dynamically adjust the plane of a relief in real-time.
Scale Relief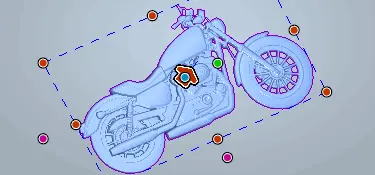 Dynamically scale Z heights of your entire relief, or specific vector-defined areas of your artwork, all while preserving surface detail.
Extrude, Spin & Turn
Use dynamically controlled drive-rails to create unique spun shapes with Z-level modulation.
Precision Manufacturing Made Easy
The advanced manufacturing tools within Carveco™ software aid in preparing your designs for a variety of precision manufacturing methods. From routing wood, creating molds or press tools, laser cutting, engraving hard-wearing metals for production lines, or simply nesting your designs to achieve the minimum amount of material waste, Carveco affords the necessary control to ensure your designs can be manufactured to your exact specifications
Manufacturing
Key Features
Relief Analysis
Carveco™ software includes relief-analysis tools which overlay colour information indicating both heights and gradients across your design. This is particularly beneficial in the creating of foiling and embossing dies, where height or angle thresholds are critical to the manufacturing process.
Tool Database
Use the fully editable Tool Database to manage your cutting tools and their associated parameters. Select the appropriate tool for your material type, or add your own specialized cutting bits to suit your tooling requirements
Multi-Axis Machining
Your designs can be machined using 3-axis, or rotary 4-axis with automatic support for tool changing and rotary index moves. Alternatively, export a triangle or quadrangle mesh for use in additional manufacturing environments or alternative CAD/CAM programs.
Machining Simulation
Carveco's machining simulation allows you to preview the results of your tooling choices before committing time or sacrificing materials. Choose to simulate the entire design or a specific area of your model using the tools you've chosen, and render the results in a variety of realistic materials.
Toolpath Panelling
Produce designs beyond the constraints of your CNC bed or stock material by machining your design in calculated sections. Reposition your material as you work, or reassemble your cut sections at the end.
Projects & Assemblies
Carveco's projects and assembly modelling tools enable you to build a complete 3D model of your work by combining imported 3D models and reliefs. Full positional controls let you easily orientate and position all elements prior to production.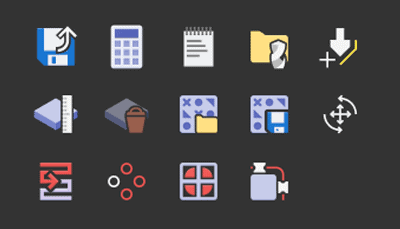 Complete Toolpath Control
Carveco's toolpath operations have been designed for tool room efficiency. See exactly how long your designs will take to machine with the Toolpath Summary. For repeat machining, save-out frequently used tool selections and strategies as a Toolpath Template. Transform, Copy and Merge your toolpaths together to streamline your production process.
Artistic Creativity & Engineering Accuracy
The Carveco™ software range is the trusted CAD modelling and CNC machining solution to a multitude of industries worldwide.
The easy-to-use, yet immensely powerful, tools included in Carveco software give sign-makers, woodworkers, engravers, jewellers (and countless other creatives) the freedom to design and manufacture high-quality 2D or 3D products from their artwork, faster than they'd ever thought possible.
Building on a creative CADCAM legacy, 25-years in the making…
Carveco has always been focused on providing a continuity of service for all ArtCAM® users affected by Autodesk's decision to discontinue the product line.
Since the initial announcement back in November 2018; Carveco's small, dedicated and growing team have been working tirelessly to create a solid foundation on which to advance ArtCAM® technologies into the future.
If your business relies on ArtCAM's many powerful design and manufacturing tools, using Carveco™ software is your next, fully-supported step.
The Carveco Software Range
Carveco software is available in three variants, each crafted to provide you with the freedom and flexibility to design and manufacture a range of 2D and 3D products quickly and easily. So, whether you're only just starting out with a router in your shed, or you're an engineering-professional aiming to extend and diversify the range of decorative precision products offered to your clients, our software is your solution.