Polyga Carbon 3D Scanner
Structured light 3D Scanner
Flexible field of view for capturing objects of various sizes from physical into digital form.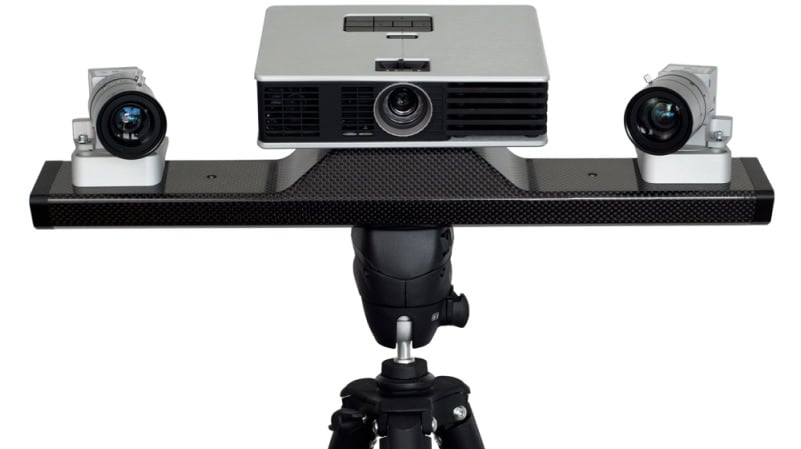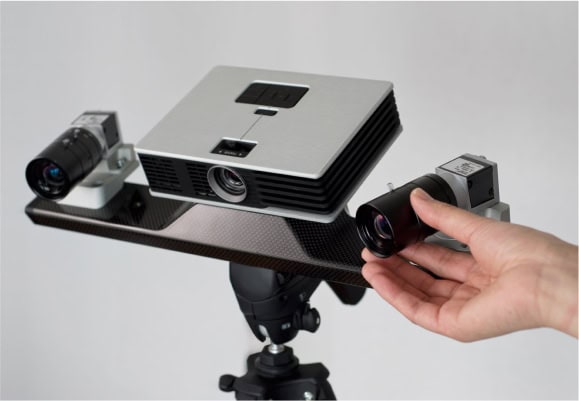 Flexibility At Your Command
What if you can have a professional 3D scanner that has the power to easily adapt to your scanning needs?
The Polyga Carbon is your answer. While other systems can be restrictive in its ability to only scan similar-sized objects, the Polyga Carbon is different. What makes it special is its ability to scan objects of different shapes and sizes simply by changing the observable area (field of view or FOV). Get the versatility you need all in one system.
Which Polyga Carbon Model Is Right For You?
The Polyga Carbon series of 3D scanners offer two models with a flexible field of view.
Carbon
Flexible x Portable
The original Carbon model.
Engineered for flexible performance. Designed for portability.
Carbon XL
Scan large objects
Developed due to popular demand.
A wider field of view and brighter projector compared to the original model.
Model
Camera
Reference Objects
Accuracy
Points
Point-to-point distance
Scan Speed
Field of View
Carbon
2 x 3 megapixel
Motorbike crankcase, large turbine
225 mm FOV: 35 microns
600 mm FOV: 50 microns
3+ million
225 mm FOV: 0.101 mm
600 mm FOV: 0.362 mm
1.2 seconds
Preset positions on mount:
225 mm, 600 mm diagonal
CarbonXL
2 x 5+ megapixel
Automotive body, cultural artifacts, human body
25 – 70 microns
4.9 million
70 mm FOV: 0.027 mm
800 mm FOV: 0.26 mm
1.2 seconds
Flexible slider mount:
70 – 800 mm
Adjustable Field of View
Polyga Carbon is a tripod-mounted 3D scanning system. You can make the field of view big or small by placing the cameras in different positions on the mount and calibrate the system for accuracy. The Carbon has two preset camera slots while the cameras on the CarbonXL can be positioned anywhere on the mounting rail for added flexibility. The 3D scanner gives you the versatility to scan objects of various sizes.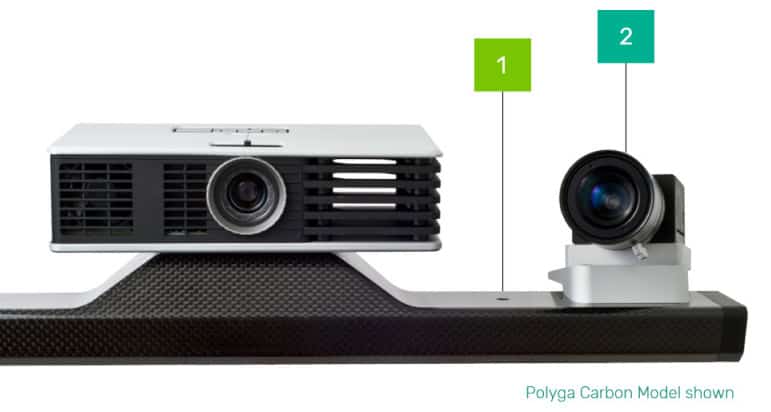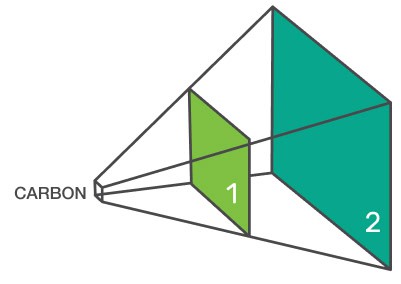 Inner Camera Mounting Position
Smaller Field of View for scanning smaller objects
Outer Camera Mounting Position
Larger Field of View for scanning larger objects
Capture Quality Scans In Seconds
Simply connect the Polyga Compact 3D scanner and install the included FlexScan3D software on your computer. The system is now ready for 3D scanning.
Built-In Processing Capabilities
Only minutes after setup, the Compact 3D scanners capture 3D scans with millions of 3D measurement points in under one second with high accuracy.
Export to Different File Formats
With a sleek and slim build, these desktop 3D scanners make it easy to take along when travelling. Put it in your suitcase or travel case and you're ready to go.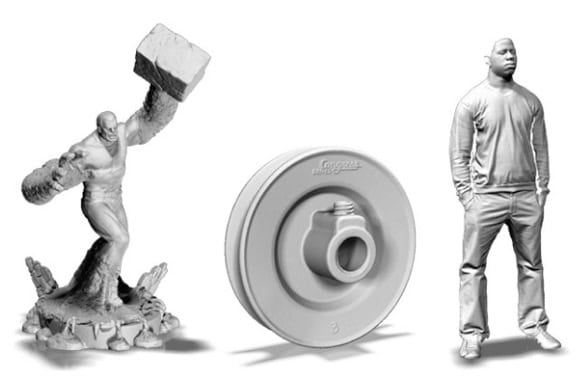 Scan A Variety Of Objects
The Polyga Carbon systems offer the versatility of scanning a wide range of mechanical parts, objects, and even people (3D scanning body and faces) into full digital 3D models. Carbon 3D scanners are great for applications including:
Reverse Engineering
Quality Inspection
Scientific Measurement
3D Visualization
Archiving
3D Printing
Capture More In Less Time
The Polyga Carbon series of 3D scanners capture the full view of an object in about one second. They scan an object without any physical contact. This method guarantees there is no measurement interference.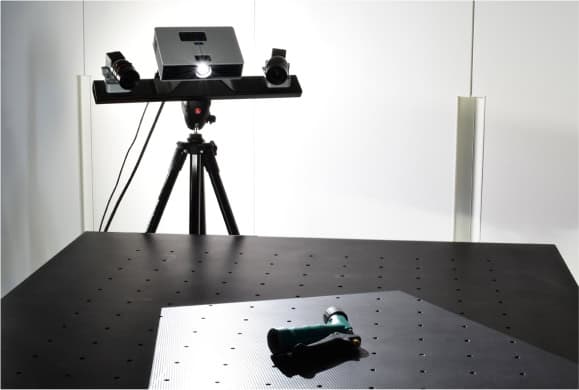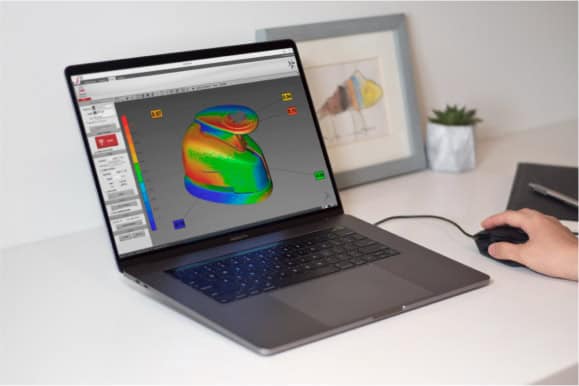 Powerful 3D Scanning, Post-Processing, and Inspection Tools
Proprietary 3D scanning software FlexScan3D acts as the control center for 3D data capturing and post-processing capabilities to clean up mesh data. It also comes with basic inspection tools for deviation analysis. Do it all inside FlexScan3D without exporting to another software.
How did the HDI Carbon reduce wastes to save on raw material cost?
Challenge: A power plant equipment manufacturer produces large impellers. Stainless steel is an expensive material to waste when the impellers are first produced as castings and then later machined of excessive material to create the finished components.
Solution: HDI Carbon, together with 3D inspection software, helped pinpoint exactly the areas of wastage. The findings empowered the client to take corrective actions that resulted in tremendous material cost savings of approximately $600 USD per component.
Discover How